Tent Sauna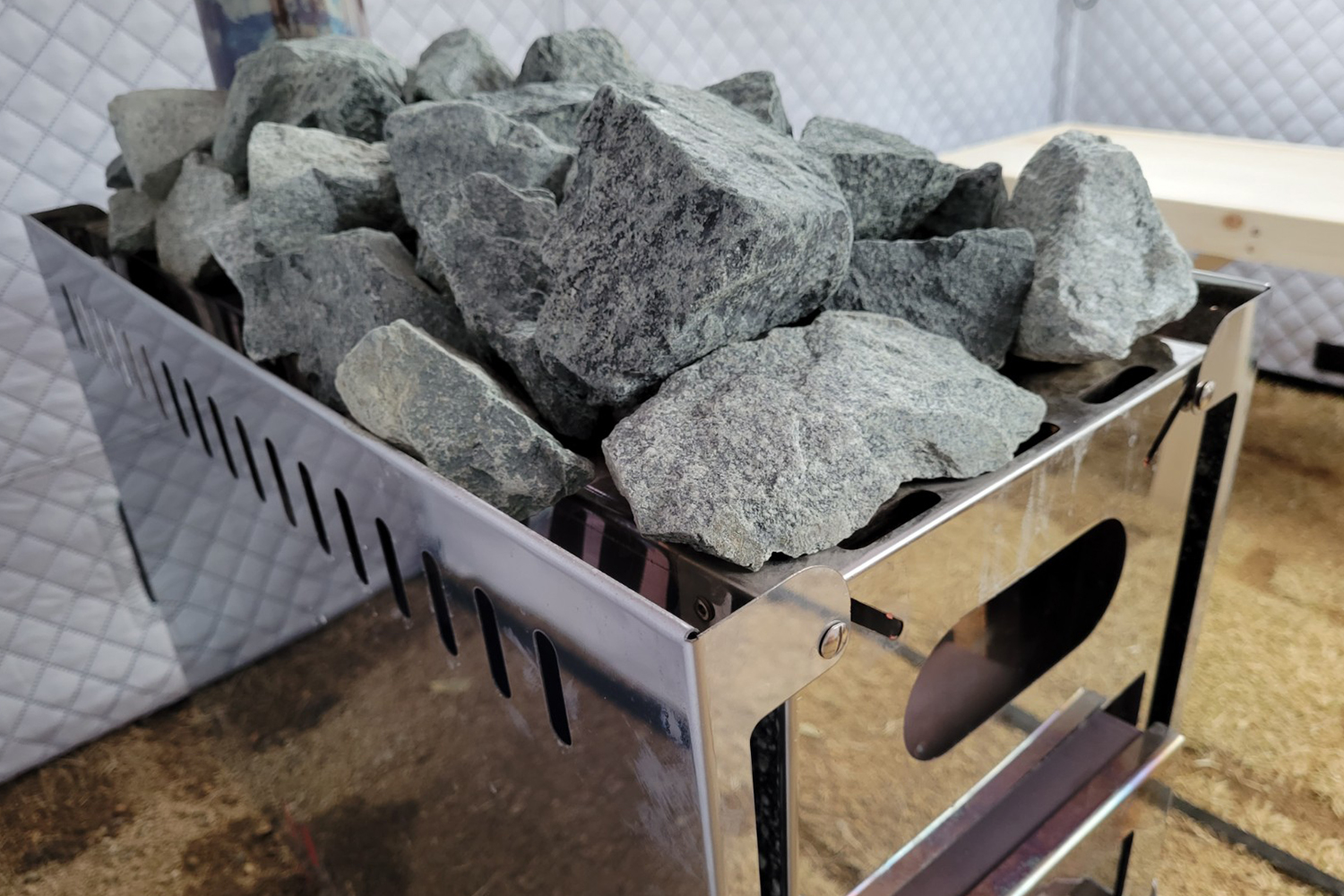 The entire tent sauna facility is available to book for private use.
Forest bathing in the open air of the untouched forest of HOSHIFULL DOME FUJI Enjoy the ultimate outdoor sauna experience.
*Prior reservation is required. Please contact before your actual stay by phone for reservations.
[Services]
Tent / Sauna Stove / Sauna Stone / Carbon Monoxide Checker / Fire Starter / Fire Tongs / Fire Wood (2 Bundles) / Thermometer / Bucket & Ladle for löyly / Foldable Bench / Mesh type Bed / Table / 2 Chairs / 1 Bath Towel / 2 Face Towels / Mt. Fuji Mineral Water / Sandal [Tent Sauna Options] Tent Sauna, Water, Fire Wood (2 Bundles), Sandals, Bath Towel, Face Towel, Mesh type Bed, 2 Chairs, Table
*Guests may also bring their own sandals and/or sauna hats
[Tent Sauna Items to Bring]
Clothing that can get wet like: T-shirt, shorts, swimsuits, rash guards.
※Image is for illustrative purpose only.
Season

All Year *May change/close depending on strong winds and rain, or snow
Age

Adults over 18 years old
Price/Fee

6,000 Yen (2~4 people per usage。Fee is for the rental of the entire facility)
Hours of Operation

【1st Period】14:00 ~ 15:30 /【2nd Period】16:00 ~ 17:30 *Early Check-in is free for those who start at 14:00 of the 1st period
注意事項

・Upon check-in, we require you to signa a usage agreement that explains the precautions of usage.
・Upon choosing this option, check-in will be possible up to 1 hour in advance of sauna usage time.
・This option's rental sauna tent is based on a time-limit. Delayed arrival may cause your reserved time to be shortened and/or may even prohibit you from usage should your arrival be after the reservation.
Please ensure that you arrive on time for check-in.
・Upon reservation, please write the desired number of people and reservation time in the remarks column.
・Please note that same day application for reservations may not be accepted due to issues with preparations, regardless of availability.
・The temperature inside the tent sauna can rise up to 95°C, which can lead to burns caused by metal objects like accessories. Be sure to remove metal objects before usage.
・A high-temperature stove is installed within the tent sauna. In the case you feel unwell, please let the staff know immediately to prevent serious burn related accidents. Additionally, please make sure to never touch or play with the stove.
・If water is poured without caution for löyly, there is a risk for burns caused by the extremely hot steam. Please make sure to pour the water carefully and in small quantities.
・Usage is prohibited for guests with the following risks/symptoms:
Heart attack・heart failure・acute infection・severe hypertension・severe anemia・chronic diseases・metabolic disease・bleeding disorders (e.g. purpura)・pregnancy・menstruation・alcohol consumption・full-stomach・extreme fatigue・fever・incomplete treatment of wounds
*If you are undergoing medical treatment or have any concerns, make sure to consult your doctor before usage in accordance to your health and condition.